Players Shaken, Visibly Upset After Damar Hamlin Collapsed on the Field, Taken Off Field in Ambulance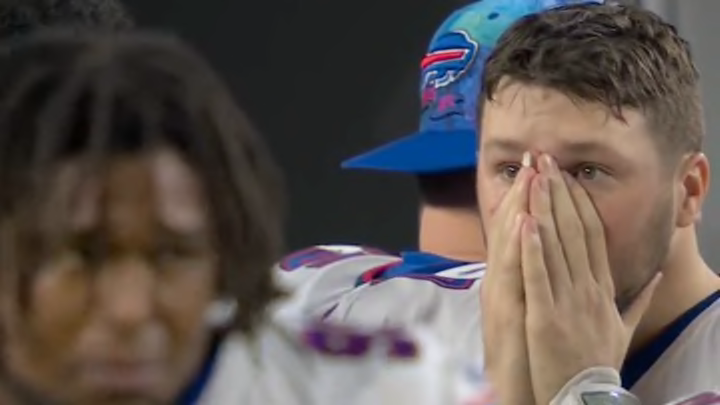 Damar Hamlin of the Buffalo Bills had a medical issue during the team's Monday Night Football game against the Cincinnati Bengals. Hamlin made a tackle, stood up and then fell down. He remained on the ground while an ambulance came on the field. Medical professionals eventually had to give him CPR.
ESPN could only go to commercial while waiting to see what happened. When the broadcast did come back the network could only show wide shots as all the players and coaches gathered around Hamlin. When players were shown they were clearly shaken. ESPN eventually gave up on the broadcast and sent it back to the studio.
After about 15 minutes Hamlin was put on a stretcher and taken off the field in the ambulance. Hamlin, 24, is a second year safety out of Pittsburgh.
UPDATE: The game has been temporarily suspended. It seems hard to believe it will continue.