The Streets in Dallas Are So Iced Over People Are Skating on Them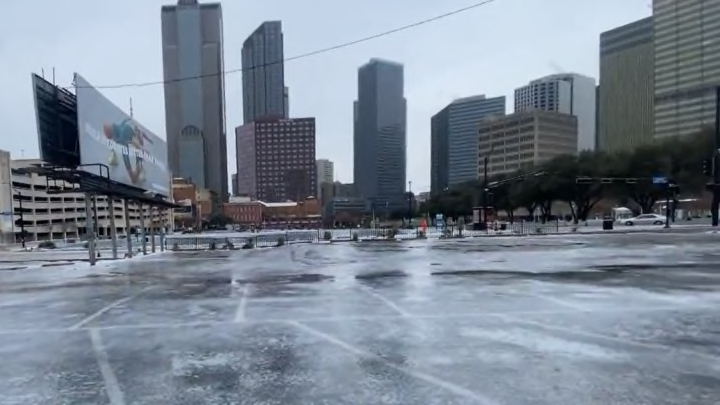 Texas is currently being hit by a massive ice storm. Sub-freezing temperatures and snow plus freezing rain have turned Dallas into an ice cube. The weather has wreaked havoc on travel and turned local roads into a nightmare. Things have gotten so bad, people are actually ice skating on the streets.
Reed Timmer from AccuWeather showed just how icy the roads are by sliding across them like he was walking on an ice rink.
And Ryan Totka actually broke out his blades and actually skated on city streets.
That's basically a scene from Frozen minus a singing snowman and friendly reindeer. Good luck to everyone in Texas, that doesn't look like fun.