Deadly Plane Crash at Wings Over Dallas Air Show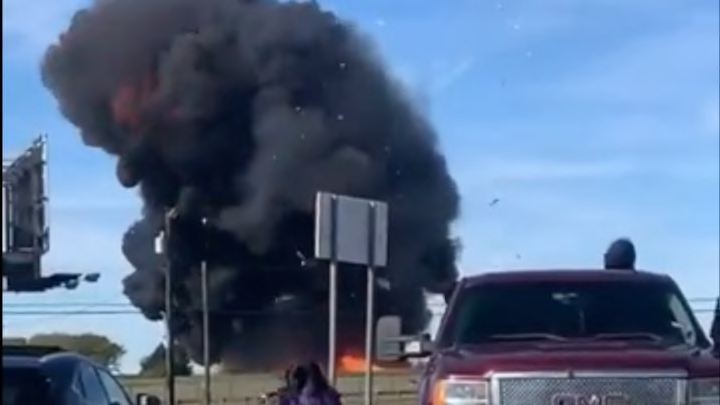 There was a deadly crash at the Wings Over Dallas airshow on Saturday afternoon. Around 1:20pm a Boeing B-17 Flying Fortress and a Bell P-63 Kingcobra collided in midair. Six people may have died in the crash. The smaller Bell P-63 hits the B-17 from the side. Video below shows the collision.
Via WFAA:
The B-17, an immense four-engine bomber, was a cornerstone of U.S. air power during World War II. The Kingcobra, a U.S. fighter plane, was used mostly by Soviet forces during the war. Most B-17s were scrapped at the end of World War II and only a handful remain today, largely featured at museums and air shows, according to Boeing.
Here is the video, as well as a newcast with other angles.
UPDATE: Here is an early news report about the crash showing some of the aftermath.