Eagles Fans Mercilessly Booed Dak Prescott for Winning NFL's Walter Payton Man of the Year Award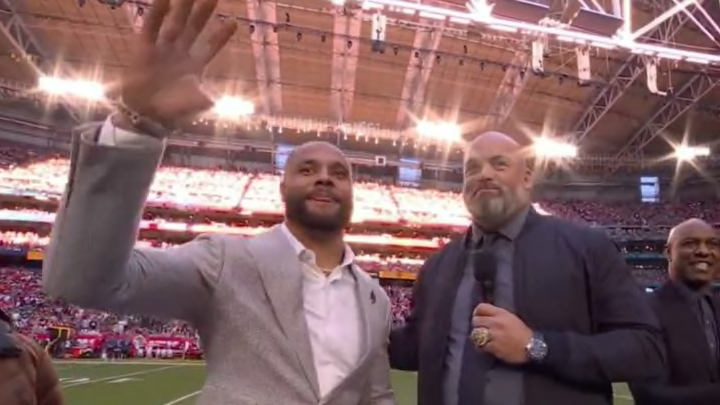 Philadelphia sports fans get a bad rap because they allegedly booed Santa Claus and their custom of honoring opposing players by throwing batteries is misunderstood as can happen when cultures clash. So it would be totally unfair to say they are the type of people who hate charity and giving back to the community just because they showered Dak Prescott with boos as he received the Walter Payton Man of the Year Award from the NFL amid Super Bowl LVII pregame festivities.
Haters will point out that they really let a fellow NFC East quarterback have it but what they don't understand is that this is how they show love. Their love language is angst, specifically directed at any athlete who dare try to co-exist on the East Coast.
Inspiring stuff. All those hours Prescott spent trying to connect with others and to use his platform to empower those less fortunate are now worth it because well-lubricated Birds fans who may not make it until morning told him to kick rocks.
How can you not be romantic about football? And blind hatred.