DaBaby's Bowling Alley Brawl Reminder of What Happens When You Cross the Line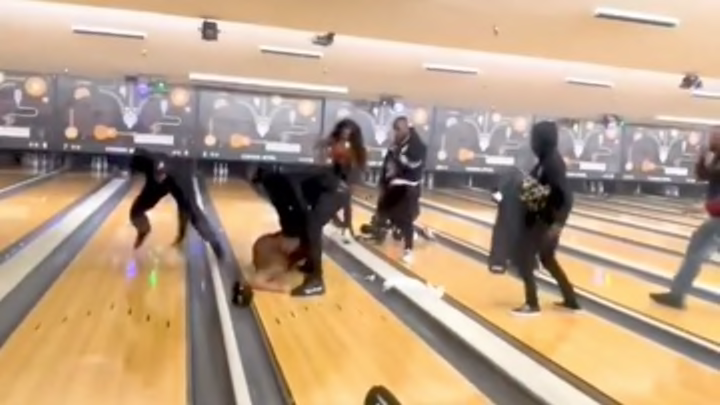 DaBaby was involved in a bowling alley brawl in California, according to TMZ. The rapper appeared to punch a man who is apparently the brother of DaniLeigh, the mother of DaBaby's child. Now, if this were any old brawl, there's not much to say, but this one spilled onto the actual bowling lanes which means it is both hilarious and probably extra painful.
Under no circumstances should you ever venture out onto a bowling lane, even if you know the oil patterns by heart. You will fall. It's like ice out there. Meant for bowling balls and nothing else. Anyone who has accidentally crossed a little too far over the line and found out the hard way will quickly confirm this.
So no matter what your beef is, if you are going to fight at a bowling alley, keep it over by the snack bar for everyone's safety.