D'Ernest Johnson Was Blown Away When He was Told LeBron James Tweeted About Him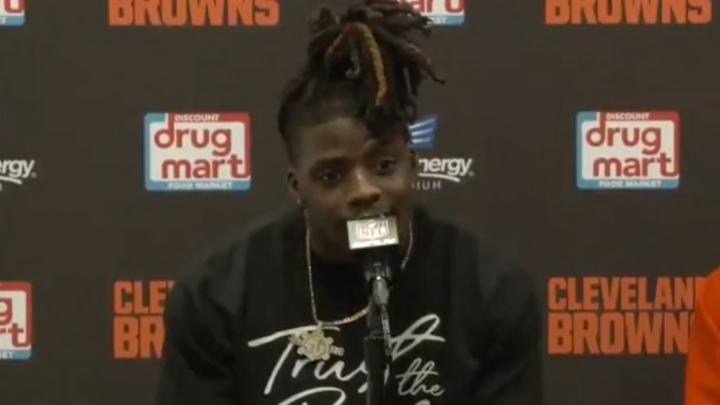 D'Ernest Johnson started his first career game on Thursday night against the Denver Broncos. The third year player out of South Florida rushed for 146 yards on 22 carries and scored his first career touchdown. It was a great performance by an athlete in Cleveland so LeBron James tweeted about it. When Johnson was informed of the tweet after the game, he couldn't hide his amazement.
Here's the tweet that got Johnson so excited.
You can see how that would be pretty cool. The idea that someone you might have cheered for your entire life - Johnson was 7-years old when LeBron played his first NBA game - is watching and rooting for you. And on top of that, you do so well that your brought him joy. If I were Johnson I would have the tweet blown up and framed.