Curtis Granderson Signs Four-Year Deal with Mets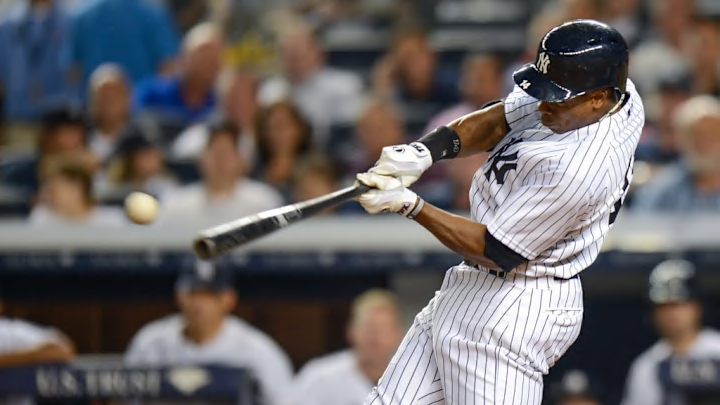 Curtis Granderson signed a four-year, $60 million contract Friday morning according to Joel Sherman of the New York Post.


It means in the span of about an hour the Yankees have lost two of their top power options, with Robinson Cano signing with the Mariners for 10 years. The timing seems … intentional by the Mets.
Granderson hit over 40 home runs in back-to-back season, until missing time last season with a pair of broken bones in his hand which limited him to 61 games.
Is Granderson alone going to turn the Mets into contenders in the National League? No. In recent seasons New York's other baseball team has been about as appealing as spending Christmas Eve at the walk-in clinic. Signing Granderson is, at least, something. It gives the Mets another legitimate player in the lineup after David Wright to build around.
Chances are Granderson's home run pop declines at Citi Field, even so, he's a legit All-Star candidate for a Mets outfield which in has trotted out the likes of Kirk Nieuwenhuis, Mike Baxter, Jordany Valdespin, and Matt den Dekker in the last two seasons. There is nowhere to go but up and Granderson is a definite improvement.


The Mets are still 2-3 players in the lineup away from contending, but signing Granderson is something for the fans to rally around who've been dealt nothing but bad news since Yadier Molina's home run in the 2006 NLCS, culminating with Matt Harvey's torn UCL late in the season.