SNY Does Incredible Cup Snake Segment During Mets-Cubs Game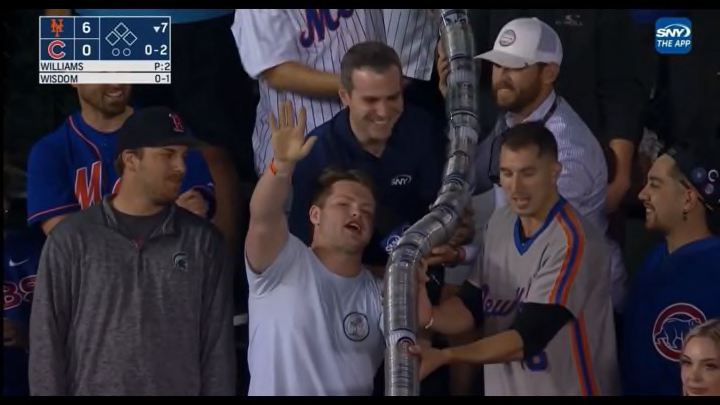 The New York Mets were facing the Chicago Cubs Thursday night and, as is tradition at Wrigley Field, a cup snake appeared. The SNY broadcast team was fascinated by the phenomenon, so they sent Steve Gelbs to interview a fan at the center of the process. The segment was absolute TV magic.
No more setup is needed, just enjoy this:
I love how the guy shouts out his family immediately like he's a contestant on a game show.
Favorite quote, "Basically the eighth, Steve."
Seriously, find that guy and give him his own show.
It was just an incredible segment during an MLB game. Kudos to the SNY folks for making this happen.