Silence Reigned in the Cardinals Broadcast Booth After Mike Tauchman's Game-Winning Home Run Robbery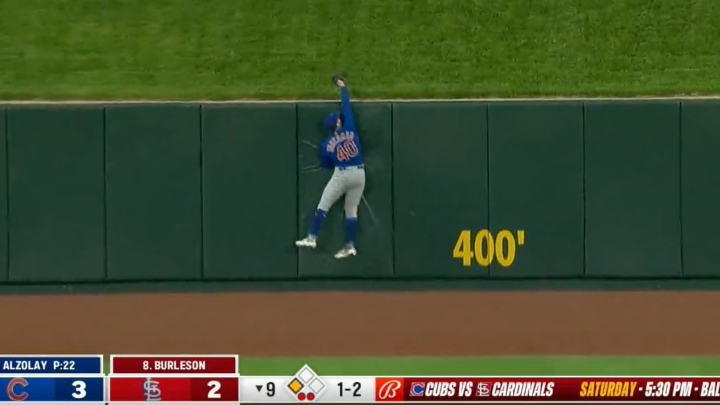 The Chicago Cubs beat the St. Louis Cardinals last night in truly epic fashion. With a man on third and two outs in the bottom of the ninth, Cardinals pinch hitter Alec Burleson smacked a Adbert Alzolay pitch to deep, deep center field. Viewers could feel the wave of anticipation rising amongst the Busch Stadium faithful. Then center fielder Mike Tauchman leapt high and robbed Burleson of the walk-off homer.
It was awesome for everybody except Cardinals fans, and even some of them might be able to appreciate the incredible play they just witnessed. The home team's broadcast booth reacted by falling into shocked silence. Chip Caray was ready to burst out of his seat in celebration of Burleson's homer before letting out a stunned "CAUGHT" that was followed by... nothing.
This is just the latest bad loss in season full of them for a very disappointing St. Louis squad. At least this one was kind of cool.