Cubs Prospect Jesus Camargo Arrested After Police Find 21 Pounds of Meth in Equipment Bag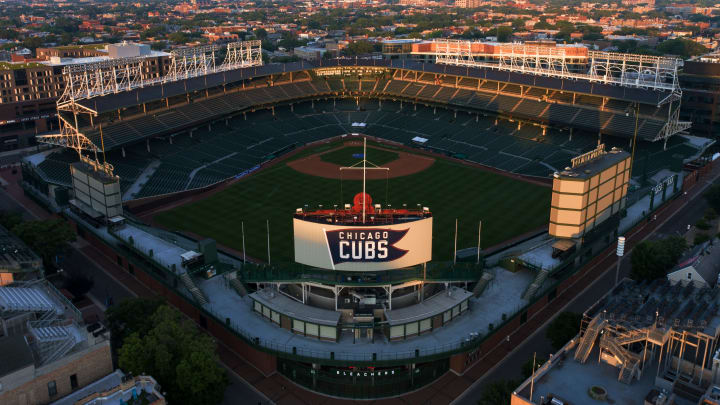 Wrigley Field / Quinn Harris/Getty Images
Chicago Cubs pitching prospect Jesus Camargo was arrested in Eagle County, Colorado yesterday after police pulled over his vehicle and found 21 pounds of meth and 1.2 pounds of oxycontin in his team's equipment bag. Camargo was reportedly pulled over because he was speeding and drifting in a highway lane:
"Jesus Camargo Corrales was pulled over around noon on St. Patrick's Day, said the Eagle County Sheriff's Office(ECSO), after deputies assigned to the Gore Range Narcotics Interdiction Team saw the silver BMW Camargo was driving, speeding and drifting between lanes."
Here's what they found after searching the vehicle:
"Deputies said they found a Chicago Cubs duffel bag that belonged to Camargo in the car. Inside the bag were several baseball gloves, cleats, several neatly packaged bags of a white substance, two green packages and a bag that was suspected of being doused with essential oils that had $1,000 cash in it, deputies said. In all, deputies said they seized 21 pounds of suspected meth and 1.2 pounds of suspected oxycodone pills."
Camargo is being charged with four felony counts for distribution and possession. The picture of the bag is rather jarring.
Camargo signed with the Cubs in 2014. He last played in 2019 in High-A for the organization, going 4-3 in 72 innings with a 3.59 ERA and recording four saves.