Fans Brawl in Wrigley Field Bleachers During Cubs-White Sox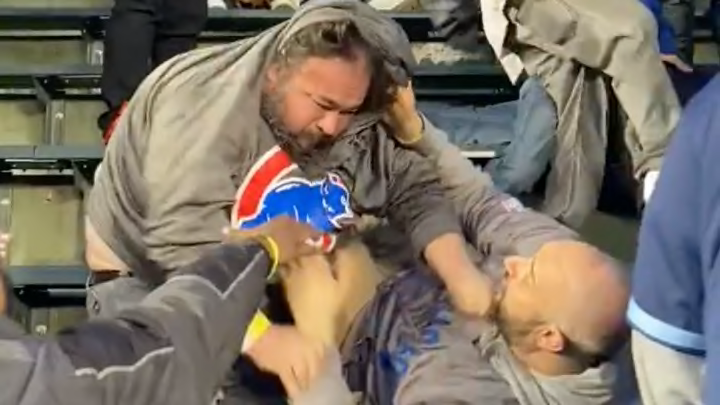 Cubs fan fight /
On Tuesday night, the Chicago White Sox took a trip across town to battle the Chicago Cubs at Wrigley Field. The White Sox jumped out to a lead in the early innings, which apparently caused some unhappiness among the Cubs faithful as two fans duked it out in the bleachers during the game.
The best part of the video is obviously the gentleman at the end who found himself on camera.
I also appreciate the measured response by security. They approached the two fighters at the same pace the fight was happening-- slow and steady. Wrigley Field is always interesting.