Cubs, Brewers Fans Brawl in Bleachers on July 4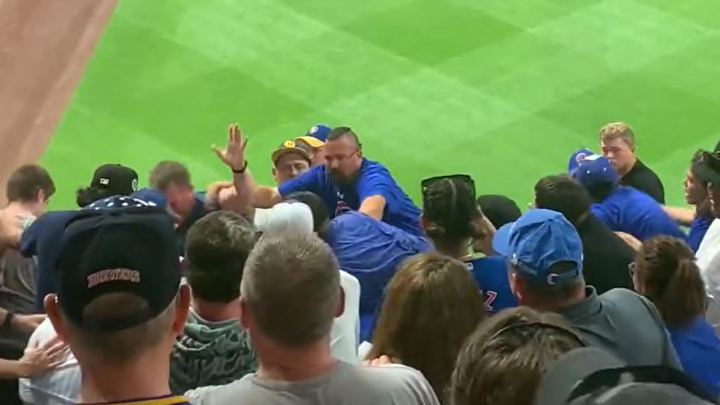 The Milwaukee Brewers and Chicago Cubs faced on on July 4 in what should have been a family-friendly day of celebration and good, old fashioned baseball fun. And it was exactly that ... everywhere except for the bleachers at American Family Field.
Yes, the bleacher bums weren't about that national harmony on Independence Day. Instead, Brewers fans and Cubs fans engaged in a pretty vicious brawl that saw a ton of punches thrown.
Check out video below:
And more:
The consensus from those in attendance seems to be that the Cubs fans started things and they escalated from there.
Just another fun MLB fan fight. Classy guys, super classy.
The Brewers wound up winning 5-2 on a walk-off, three-run home run by Victor Caratini in the 10th inning.