Cuba's Frank Alvarez Fired a Fastball at a Heckling Fan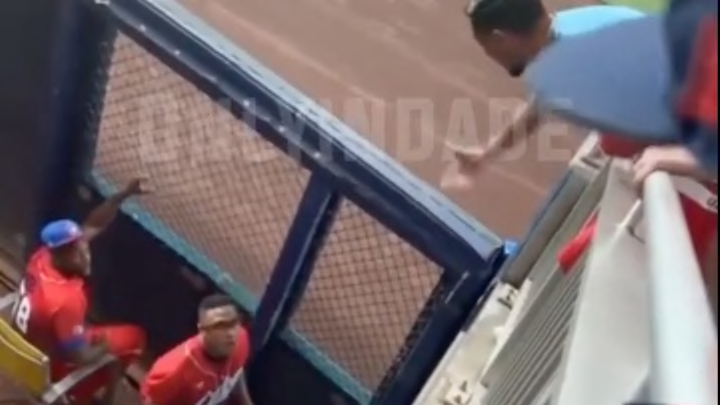 Cuba's World Baseball Classic came to an end last night in the semifinals against the United States in the form of a 14-2 rout. The atmosphere in Miami was both electric and combative as playing that high-stakes of a game between these two teams in that community was always going to be a powder keg.
At one point, Cuba reliever Frank Alvarez got fed up with the heckling and hurled a baseball at the person taunting him. It wasn't a changeup.
It's very good news for everyone involved in this video that the missile did not find its intended target. The U.S. victory and Trea Turner's heroic home runs definitely would have been marred and it's terrible when things get marred.
If there's a positive spin here it's that loudmouths in the stands have another thing to worry about when making the choice to aggressively heckle opposing athletes. Especially if they can reach the mid-90s without trying too hard.