Crying Utah State Cheerleader Goes Viral After First-Round Loss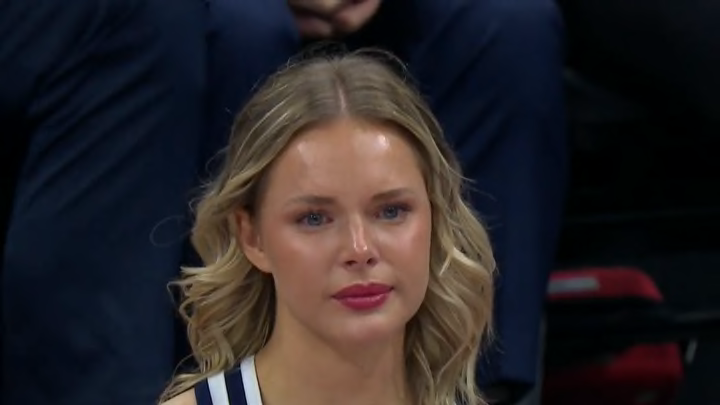 Utah State fell to Missouri in its opening game at the NCAA Tournament on Thursday. The Aggies trailed most of the way and finally lost 76-65. It was a rough day for the team's fans, but even more so for one of the team's cheerleaders.
With 1:19 remaining in the game and Missouri up 73-61, TNT's cameras found a Utah State cheerleader who was barely holding it together. As the video rolled, she began to cry a little bit. You couldn't help but feel for her.
It's always a massive bummer when your favorite college basketball team loses in the NCAA Tournament. But it has to be 10 times worse when you're that close to the squad. It's the final game of her season too, which has to be a difficult moment to process.
She becomes the first sad fan and meme of the 2023 NCAA Tournament.