Cris Collinsworth: NBC Would Like to Air 17 Dallas Cowboys Games If They Could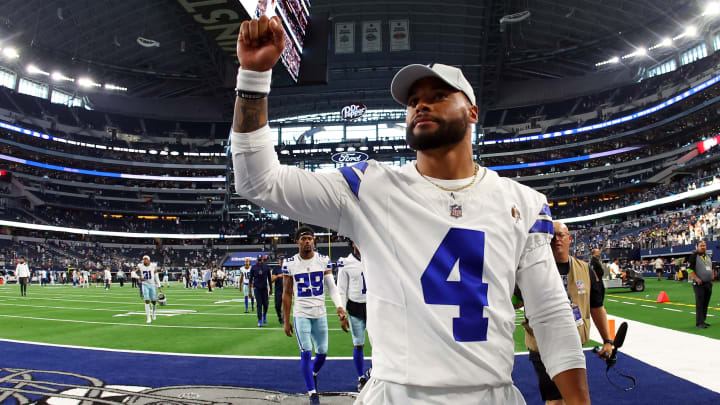 Richard Rodriguez/GettyImages
The media loves themselves some Dallas Cowboys so what Cris Collinsworth said on the Dan Patrick Show yesterday isn't a shocking revelation or anything. Yet it is a bit more honest than the rest of the industrial complex is when it comes to the sausage-making and quest for ratings. Patrick asked the NBC Sunday Night Football analyst if the coverage of America's Team was any reflection of their quality this year.
"Historically, it was they were really great for a decade and then they really weren't for a long time yet if NBC had their choice we would do 17 Dallas Cowboys games," Collinsworth conceded. "I'm not kidding. It doesn't even matter what their record is, they could be 4-6 .... it's insanity but it's true. They draw the ratings, they get it done."
That's a lot of Cowboys games, even for diehard supporters like Chris Christie or Lebron James.
NBC has shown great restraint in throttling their viewership in the interest of showing some of the other NFL franchises this season with only three games involving Dallas on the docket. But rest assured, if the opportunity arises to get them in a Wild Card weekend playoff game, you know they'll be champing at the bit.
I really do give Collinsworth a lot of credit for stating the obvious and being upfront about the way it all works. On the other hand, it's kind of depressing how simple the formula for all this stuff is. Just say Cowboys a lot is step one. Step two is profit. A lot of people in television have put on an addition to their house following the playbook and as long as Jerry Jones is involved it's not going away so get used to it.