Multiple Fights Break Out During Cowboys Practice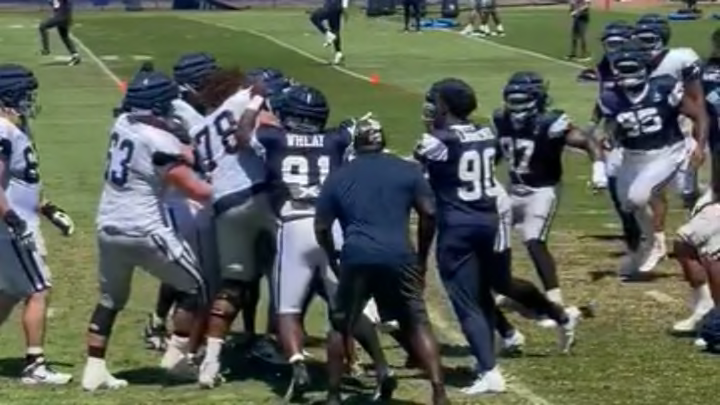 Dallas Cowboys training camp continued on Wednesday and things were getting contentious between the offense and defense. Several fights broke out as players went at each other. It was a padded practice and things got rough.
A big scrum between the offense and defense involving some of the big guys broke out. This was started when Brock Hoffman and Sam Williams started going at each other and Tyler Biadasz came in and pancaked Williams. Williams had to be dragged away by several people.
Later, Micah Parsons took a swing at a few offensive linemen before Dak Prescott dragged him away:
The temperatures are hot and so are the tempers.
All seemed to be forgiven a few minutes later when Parsons did the break down to end practice with a message about coming together.
NFL training camp fights, a yearly tradition.
Big things are expected from the Cowboys this season as the pressure mounts on the team's stars and head coach Mike McCarthy to deliver success in the playoffs.