'Get Up' Explains Why Sean Payton Could Be the Answer for the Dallas Cowboys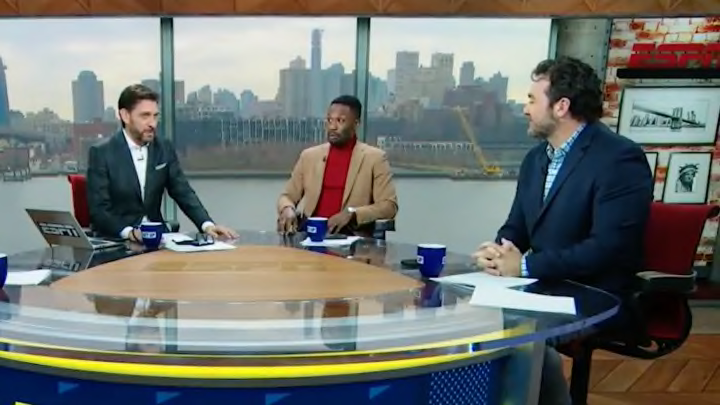 Mike McCarthy's maiden playoff voyage with the Dallas Cowboys ran aground against the San Francisco 49ers way short of its intended destination. A flurry of pre-snap penalties and atrocious clock management raises questions if he's the man for the job. A job where much is required and demanded from on high with Jerry Jones always watching from the owner's box.
There are other options to explore from the free-agency pool. But the most attractive prospect may already have a job. This morning the eyes of Get Up wandered over to New Orleans, where Sean Payton has won with consistency and competency.
Both Jeff Saturday and Domonique Foxworth spoke about what Payton could bring to Dallas.
It's an intriguing possibility. Payton clearly is deeply invested in the Saints and identifying a quarterback that can return the team to prominence-- but rumors over the weekend suggested he may not be as invested as we assumed. Perhaps he'll realize, like the rest of us, that Taysom Hill isn't the guy. And that Dak Prescott is an incredible upgrade.
For all the public humiliations and frustrations, Dallas' window is still wide-open. Though there's been speculation McCarthy could be shown the door, there hasn't been much serious movement suggesting that's what Jones will ultimately opt to do.
But crazier things have happened and all the places seem to fit for a mutually productive relationship should each side choose to take a big swing.