Cowboys, Rams Got Into a Massive Training Camp Fight [UPDATE]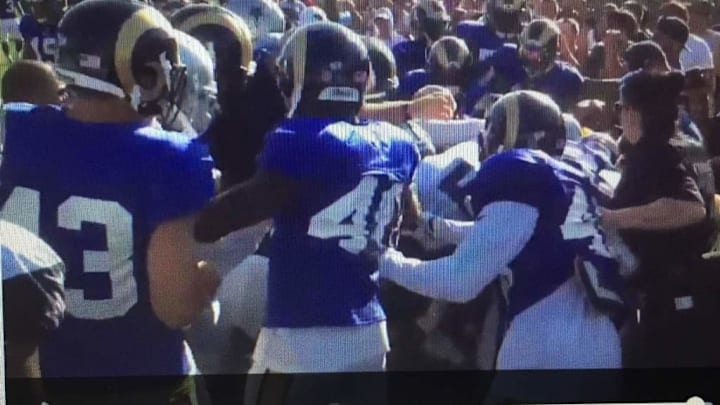 The Cowboys and Rams practiced together for the second straight day in Oxnard, Calif. As you can see from the video above posted by NBC 5's Pat Doney, things got a little very heated as they are wont to do this time of year. This went beyond the usual training camp pushing and shoving, with bodies (some not wearing any helmets) flying everywhere.


Just when it appeared the fighting might have stopped, it flared up again and almost spilled into the crowd like a professional wrestling brawl.
The fans up close seemed to be enjoying it, at least.
UPDATE: Dallas receiver Dez Bryant was talking to team owner Jerry Jones as the fighitng broke out. He ran toward the fight — sans helmet —  and wound up with a punch in the face for his troubles from a St. Louis player.
The teams don't face each other in the regular season, which is probably a good thing in light of today's fight.