Latest NFL Leads
Cowboys, Rams Fans Get Into Violent Brawl in SoFi Stadium Parking Lot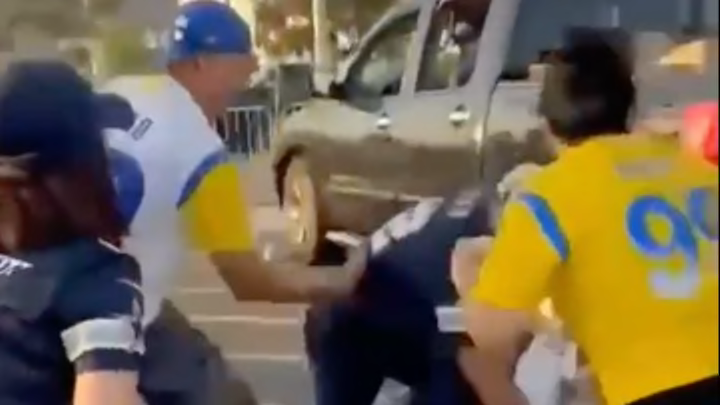 Cowboys and Rams fans fighting /
Dallas Cowboys fans showed up in force to Los Angeles last weekend for the team's matchup against the Rams. Tempers flared after the Cowboys' victory and a group of fans from both sides got into a violent brawl in the parking lot of SoFi Stadium.
Multiple people got punched and it seems there were a few fights happening at the same time in the video below.
The one amusing part of this was when the guy in the Cooper Kupp jersey started beating his chest, apparently in an attempt to declare his allegiances and ward off the Rams fan who was coming towards him with bad intentions. To his credit, it seemed to work.
Otherwise this is a disaster and an awful look for NFL fans. This is one of the more violent fights we've seen this year.