Cowboys Robbed of Interception Thanks to Terrible Roughing the Passer Penalty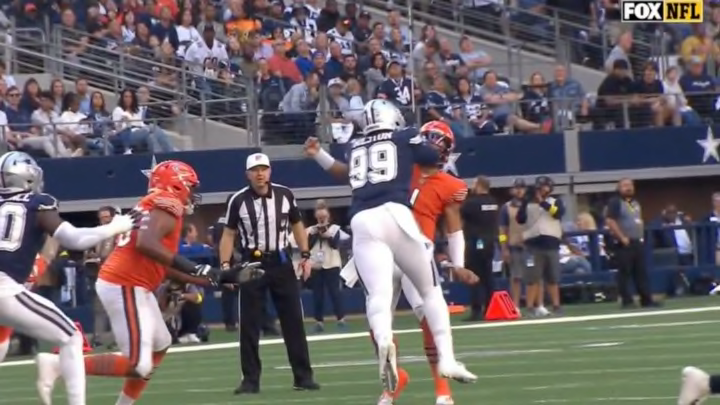 Another bad call /
The Dallas Cowboys got off to a scalding start on Sunday against the Chicago Bears. The 'Boys scored 28 points in the first half and looked like they could pour it on even more after the defense picked off Justin Fields late in the second quarter. Trevon Diggs, unsurprisingly, jumped a route and ended up with a good return -- but the play was negated due to yet another awful roughing the passer penalty.
This is worse than the Micah Parsons call from last week. At least that one didn't really change anything. This was a bad call that flipped field position and allowed the Bears to score a touchdown moments later. Suddenly a borderline blowout is back to being competitive, and all because the defender got flagged for leaping in the air and Fields not moving out of the way.
Tough luck for the Cowboys.