Latest NFL Leads
Influencer Claims He Crashed Dak Prescott Postgame Press Conference, Fired Off a Few Questions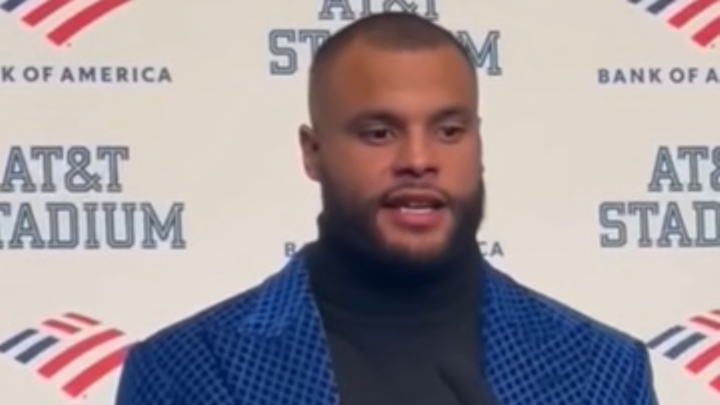 You'll forgive my ignorance regarding the résumé of one Finesse Fave, but here are some basic facts. He has over 12,000 followers on Instagram and he's posted first-person video purporting to show him asking Dak Prescott multiple questions following the Dallas Cowboys' crushing loss to the San Francisco 49ers.
Here's a helpful transcript of the exchange.
If one didn't know any better, they'd think he was supposed to be there. In terms of postgame follow-ups, both seem pretty reasonable and neither Prescott or the assembled media react as if there's anything out of the ordinary going on there.
Fave also posted a longer video showing how he managed to do this, saying at one point his crew "found some official NFL media vests and got ourselves to the locker room and players' garage."
If all is as it seems, it's certainly not the first time someone who wasn't supposed to be in the press room managed to find their way in. Or even asked a question.
It is a bit of an odd choice to post all of this information without knowing it wouldn't backfire and create a bunch of additional trouble but then again, I do tend to worry.