Could Chris Christie Replace Mike Francesa On WFAN?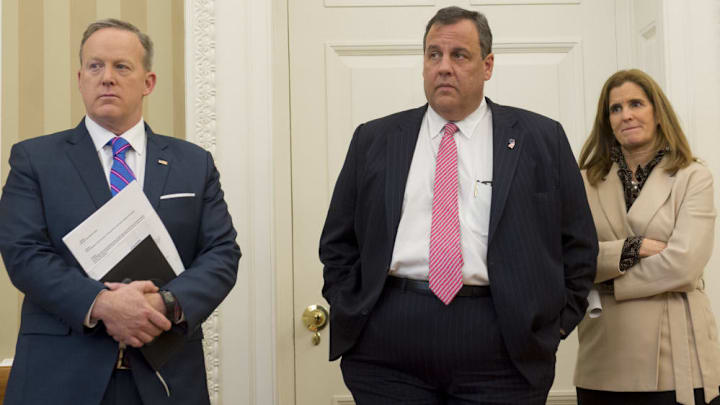 New Jersey governor Chris Christie won't be president, but he may be in the mix to replace the Pope. Mike Francesa is leaving. Christie, who has done multiple fill-in spots on Boomer and Carton, could be in the mix to replace him. WFAN's program director Mark Chernoff said it could be an option "worth pursuing."
Sports radio would be a departure for Christie, a career politician, who was affronted at taking a fantasy football question with the grave crises facing our nation during the Presidential debates.
""Are we really talking about getting the government involved in fantasy football?" he asked John Harwood, one of CNBC's widely panned commentators. "We have $19 trillion in debt, we have people out of work, we have ISIS and Al Qaeda attacking us and we're talking about fantasy football? Can we stop? How about this? How about we get the government to do what they're supposed to be doing. Secure our borders, protect our people and support American values and American families. Enough on fantasy football. People play, who cares?""
There's also a big difference between being a politician who follows sports and someone having the depth of knowledge to operate a major sports show. Francesa had more than a decade of sports media experience before starting on radio.
That said, there is a substantial overlap between grandstanding on radio and grandstanding in the political realm. Christie already understands he would be in the "interesting" business with his opinions. He is not afraid to bring the heat. He has also shown a noted flair for the viral moment.
Christie's political options appear limited. He did not get a job in the Trump administration, after being a fixture during the campaign. He's also quite unpopular in his home state. If he doesn't end up doing sports, one imagines a major news network would find room for him.