Confused Nikola Jokic Refuses to Admit He's the Denver Nuggets' Best Player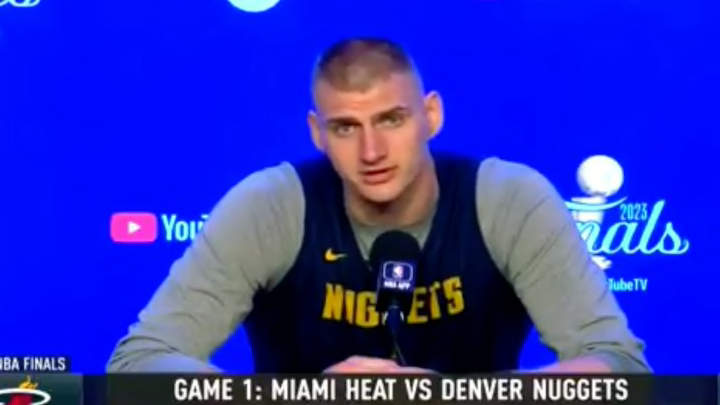 Nikola Jokic is one of the best players in the entire NBA, but is he the best player on his own team? That's a question that The Action Network's Matt Moore has been trying to get the two-time MVP to answer for multiple years and Jokic refuses to take the bait. Here he is at his press conference the day before the NBA Finals begin.
Like I said, this is something Moore has been trying to trick Jokic into answer for years now and he simply refuses, despite the accolades. Maybe this is why Stephen A. Smith says he's not worthy of a supermax contract.
Perhaps the media should stick to asking other people about how great Jokic is and force him to sit in the room and react like when Mike Malone was talking about him earlier today.
Those are the awkward nods of a great player. Jamal Murray could never nod like that. Not even on his best day.