Confused, Gullible Nation Mystified by Draymond Green Pass to Klay Thompson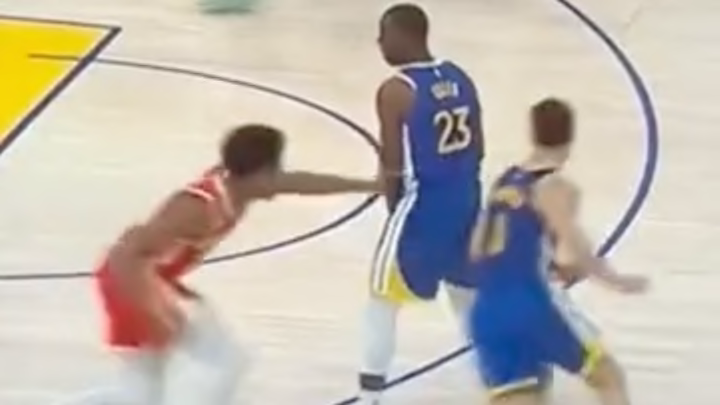 The Golden State Warriors clipped the Atlanta Hawks in a double-overtime classic on Monday night. Someone with a TikTok account was watching the game and noticed something small that is actually a bit mesmerizing: Draymond Green and Klay Thompson collaborating on some two-man action at the top of the arc. Watch this clip and do not be embarrassed at how long it takes for you to figure out what happened. There is no shame in being confused and this is a safer space than a Dubs' practice.
Someone else with internet access broke it down with an all-time great diagram featuring more circles and arrows per square inch than anyone previously thought possible.
Just a testament to what can happen when you have world-class athletes and world-class cinematography.