Latest NFL Leads
Concussion Spotters Missed Another Potential Miami Dolphins Concussion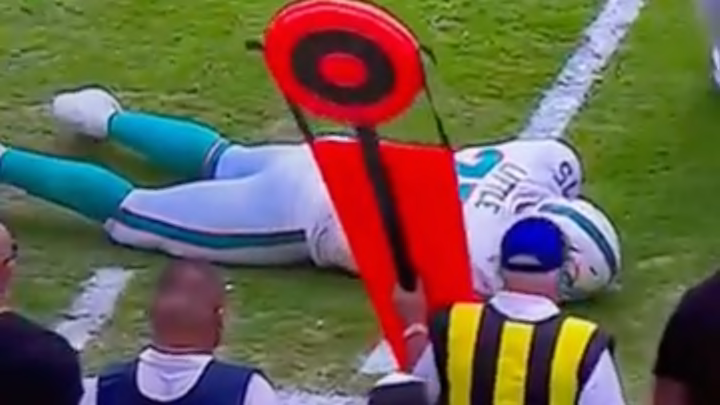 The NFL recently adopted new concussion protocols to try and protect players who suffer head injuries. The changes came following the high-profile concussions of Miami Dolphins quarterback Tua Tagovailoa. Somehow, the spotters at today's Dolphins - Vikings game missed a player who was visibly shaken following a blow to the head.
During the second quarter tackle Greg Little was out in front blocking for Raheem Mostert when he went down and appeared to take a knee to the helmet. Little remained down on his stomach for a few moments before getting up slowly. He also shook his head a couple times on the way back to the huddle. Little finished the drive.
This is a clear "you had one job" situation here. What exactly are the spotters looking for if not this exact thing?
UPDATE: Little is still in the game and struggling.