Referee Takes Out Vikings Defender During Wild Commanders Touchdown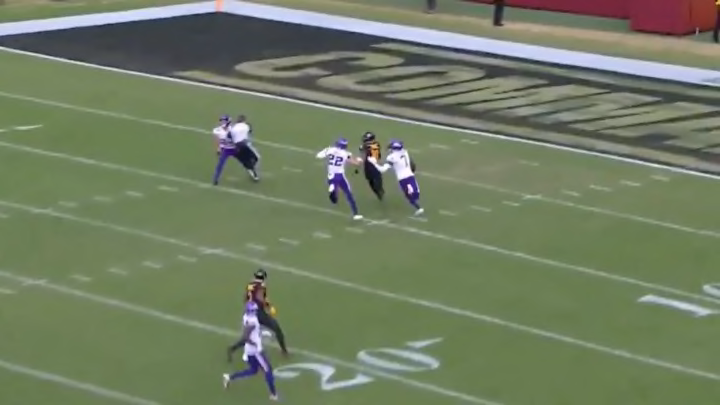 Commanders-Vikings /
The Minnesota Vikings played the Washington Commanders on Sunday. The first half was a fairly sleepy affair outside of Justin Jefferson. The second half got off to quite the start, though. The Commanders returned the opening kickoff to midfield, giving Taylor Heinicke a short field to work with.
Shortly thereafter, Heinicke heaved up a long ball for Curtis Samuel. Somehow, some way, Samuel came down with the ball and rolled into the end zone for a wild touchdown. Replay revealed Washington was aided by one of the referees who accidentally took out the Vikings defender best positioned to make a play on the ball.
Quite the break for Washington. The Minnesota sideline was undoubtedly incensed but what are they gonna do?
The whole thing does make one wonder if refs go through training specifically to get out of the way on such plays. The mental image of a dozen refs doing three-cone drills is enough to make even Bill Belichick crack a smile.