Commanders Security Forces Fans to Put Down 'Sell The Team' Signs During Packers Game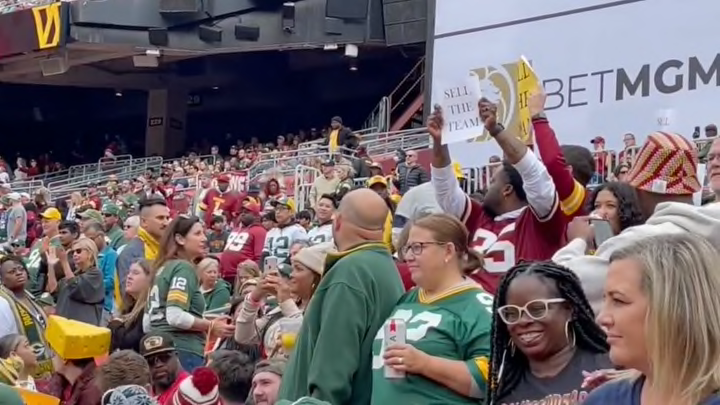 Washington fans /
The Green Bay Packers visited FedEx Field to take on the Washington Commanders on Sunday. The home franchise is in turmoil right now as momentum grows to force Daniel Snyder to finally sell the team. We're still a ways away from that actually happening, but Jim Irsay going public with his belief that Snyder should sell is a big step towards a conclusion that fans have been wishing for for a long time.
To the surprise of no one, it doesn't seem Snyder will go quietly. And on Sunday he went full James Dolan on his fanbase. Commanders security came around to fans in the stands and demanded they put down their "Sell The Team" signs they managed to smuggle in.
A tough look. This appears to be during pregame, so it came before the entire stadium came together to chant "sell the team" after Tanya Snyder was shown on the big screen.
Things are not well with the fanbase. But it seems now more than ever they may actually get their wish.