Colorado Rockies Introduce Sick New Uniforms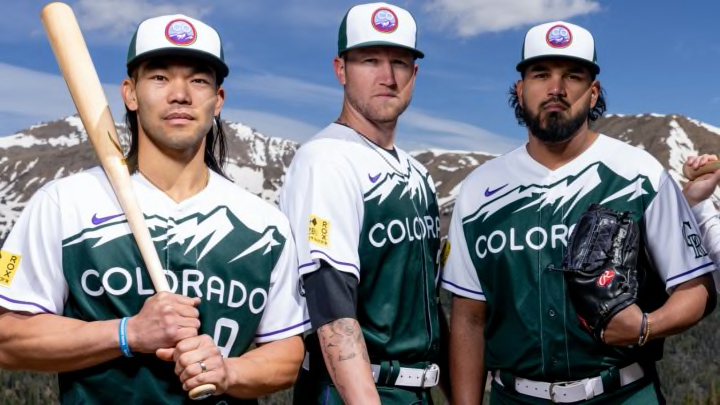 In these troubling times, it is nice to know that every sporting team playing sports has a team of people cooking up interesting uniforms so they can sell something new in the team shop. A rare win for naked capitalism! Every now and again someone turns in a design so beautiful it makes a person want to just stare at it, like that creep from American Beauty. Let me be more specific there. The kid from American Beauty. Who became infatuated with a plastic bag.
The Colorado Rockies are the latest to absolutely nail it.
The jersey and pants are gorgeous, yes, but do not sleep in the fact that everyone in the state — literally everyone — will be buying the hat.
What's so great about these is that they are bold. Haters will say they look like license plates or NASCAR drivers who have just climbed out of the Newport Cigarettes #57 car, but pay them no mind. Wouldn't hate if one of these full getups ended up in my hands on Father's Day. Just a classic and versatile look suitable for formal and casual occasions.