Colorado Avalanche Fan Pulls Off Greatest Stadium Proposal Ever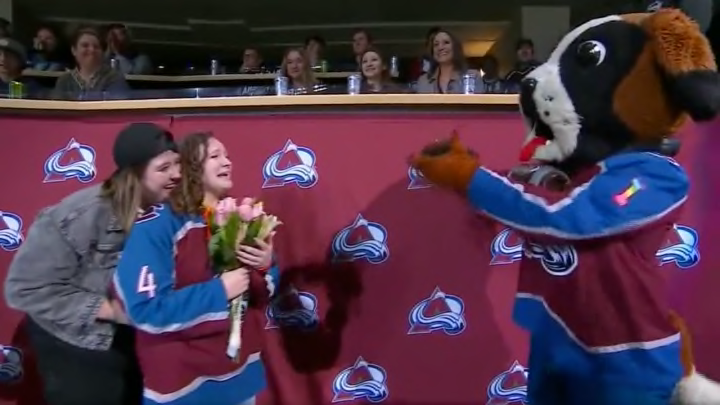 The Colorado Avalanche lost at home to the Seattle Kraken on Sunday, but it's wasn't a complete waste of time for the home fans as the team held its annual Pride Night. This was highlighted by what can only be described as one of the best in-stadium fan marriage proposals of all-time.
This was just perfectly staged. It looked like a regular silly game where fans had to stack cups by blowing balloons. Sure, the one woman clearly threw the game to set up the proposal, but it was worth it. You've got the in-house announcer calling the action and the mascot was involved. First by calling out the apparent violation in the game by shaking its head, then by holding up the shirt so that it could be clearly read. Most importantly, you had genuine surprise in the reaction. Just pure joy. Perfect execution all around.
All proposals should be so well-executed and perfectly captured on video.