College Umpire Makes Two of the Worst Back-to-Back Calls You'll Ever See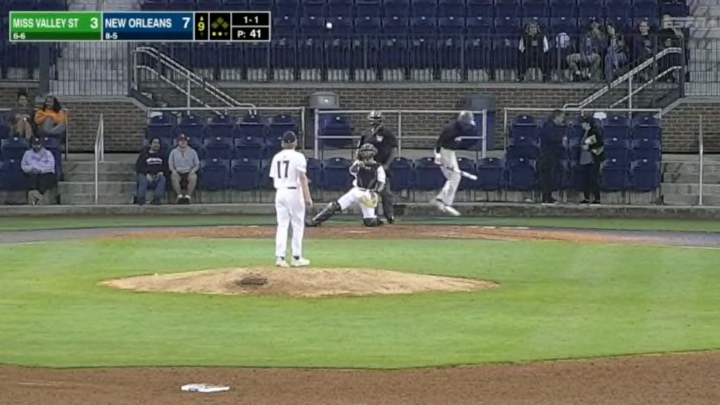 Mississippi Valley State vs. New Orleans /
Baseball season is upon us which means bad umpire content is extremely back on the menu. The ump for the Mississippi Valley State-New Orleans game last night is apparently aware of that as he made two of the worst back-to-back calls you'll ever see.
In the top of the ninth, Valley State was down 7-3 and attempting to rally. They were not aided in this effort by two called strikes that, uh, were not strikes.
This is one of the few instances where jumping up and down like a toddler is a pretty appropriate response. That is just terrible.