College Football 2014 Look Ahead: The Big 12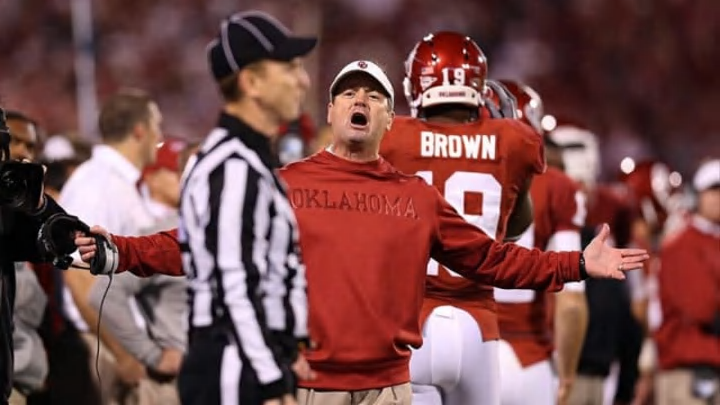 The Big 12 has been one of the nation's deepest conferences the past few years. What they have not had is a team come forward and really challenge for the national title. Bob Stoops' team has stumbled over its own feet. Baylor, Oklahoma State and Kansas State have each had no cigar seasons. Texas has been anything but Texas. Success on the national stage is crucial, as it is having a knock-on effect in recruiting.
As a conference, the Big 12 landed just six of Rivals' Top 100 recruits in 2014 (one has already been suspended indefinitely). For comparison, the SEC West had 28. Texas A&M alone had five. And folks wonder why Bob Stoops has been on the warpath…
Prorated SRS: Again, this is SRS (schedule strength + victory margin) prorated over the past four years. It gives a rough projection of how teams have played the past four years to project from moving forward. The numbers here don't conflict too much with naked perception. What they may suggest is that Oklahoma State rebounds year to year better than people think. While they have substantial attrition, it's not clear why they get shoved off the board, while people have Baylor in their top 10s. The teams finished almost dead even in SRS last year. OSU beat the Bears by 32.
Schedules: There's not much deviation, since the Big 12 plays a true round robin. Texas only travels outside the state for three games. One of those is Kansas. Oklahoma gets Baylor, Oklahoma State and Kansas State in Norman. If Kliff Kingsbury has things rolling at season's end, Texas Tech faces Texas, Oklahoma and Baylor in Lubbock. Oklahoma State could have a rough November playing at Kansas State, Texas, at Baylor and at Oklahoma to close the season.