Colin Cowherd Is Not a Fan of Will Levis' Muscles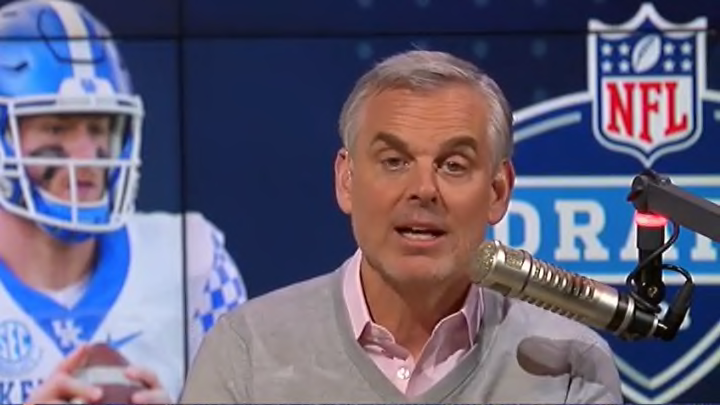 Kentucky quarterback Will Levis shared pictures of his absolutely shredded physique on Wednesday. The potential first-round pick in the 2023 NFL Draft has put in a ton of work. Many were impressed with the shape he's in and how much his body has changed since December. Don't count Colin Cowherd among those people.
On Thursday, Cowherd took to the air and ripped Levis for not only his body but also for his decision-making. The decision-making part is interesting because he was talking not only about Levis' play on the field, but also his decision to share a mirror selfie of his muscles.
Here's the segment in question:
I don't always agree with Cowherd, but I kind of do here. The best quarterbacks do not look like bodybuilders and fluidity is important at the position. The decision to share the photos does show a lack of self-awareness as well.
Levis has some serious talent, but his college numbers left a lot to be desired. We'll see how it works out for him.