Colin Cowherd Doesn't Consider Patrick Mahomes a Top Five "Arm Talent"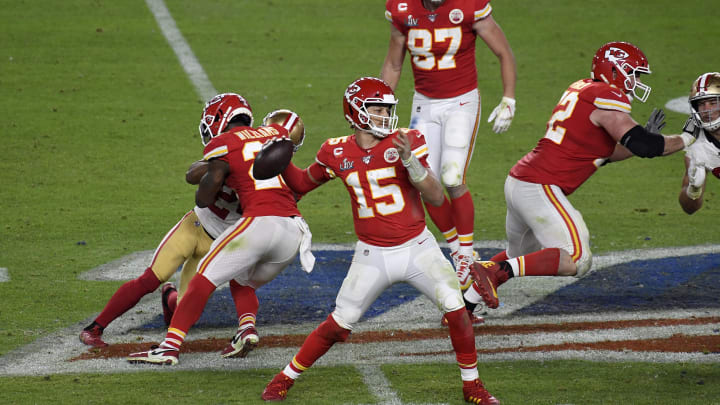 Patrick Mahomes showing off his arm talent in the Super Bowl. / Focus On Sport/Getty Images
Colin Cowherd needs to fill time with content just like the rest of us during the pandemic. Today on The Herd, Cowherd ranked the top five quarterbacks in the NFL by "arm talent." His top five consists of Russell Wilson, Tom Brady, Drew Brees, Kyler Murray and Jared Goff. No Patrick Mahomes? That's a spicy take!
Don't let the disrespect of the Super Bowl MVP known for making insane throws distract from the fact that Cowherd says that he considered changing his name to "Sky Bannister" when he started in radio. It appears that plenty of people have been distracted because the responses to the two Herd tweets about this topic haven't been met with much silent nodding.