Colin Cowherd Tells Creepy Clown Story to a Horrified Joy Taylor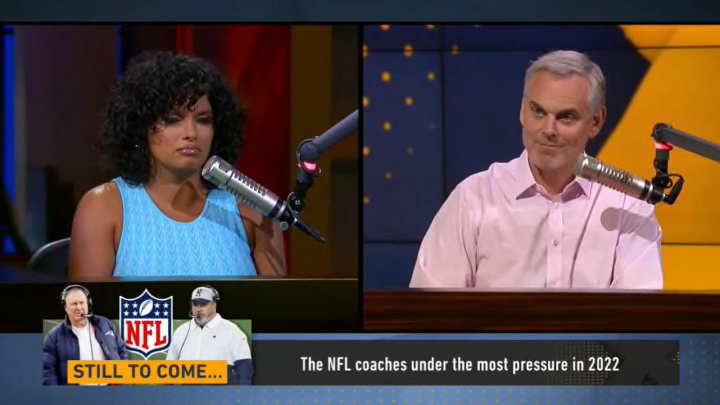 Joy Taylor is terrified of clowns and it just so happens Colin Cowherd has an incredibly creepy clown story. During Tuesday's episode of The Herd, Cowherd recounted a story of jogging in a remote area of Portland when he ran smack into a smoking clown. Like you do. Taylor was not having it.
Here's the clip:
First off, if anyone ever says, "Oh, did I ever tell you my clown story?" Run. Do not look back. Second: the best line by far: "Ronald McDonald with a rocket in his mouth." Well done, Colin.
Yeah, sorry, if I was jogging alone and ran into Pennywise I'd probable be throwing punches then sprinting away screaming. You're not making me float you bastard!
Do not want. At all.