FOX Deportes Call of Cody Bellinger's Home Run is Spectacular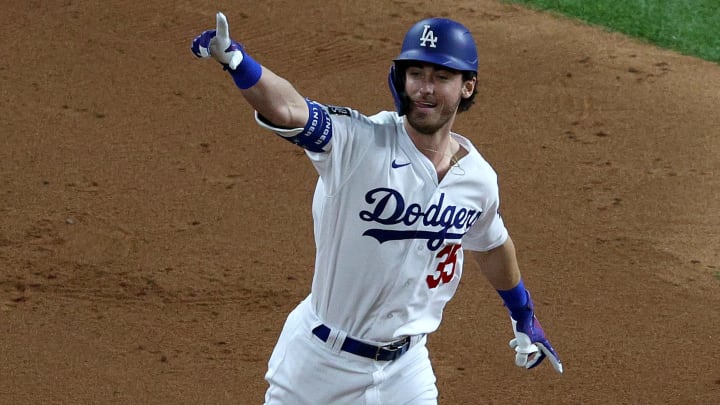 Cody Bellinger home run. / Sean M. Haffey/Getty Images
After sending the Dodgers to the World Series with the game-winning home run in Game 7 of the NLCS, Cody Bellinger gave the Dodgers an early 2-0 lead over the Rays with another dinger in the first game of the World Series, which the Dodgers went on to win 8-3.
While the call by Joe Buck on the English version of FOX was, as usual, solid, there's just something about hearing the call in Spanish that makes the moment feel more exciting. As if Adrian Garcia Marquez had hit the home run himself, the passion he exudes for Bellinger is palpable.
Here's Buck's call, which, again, is quality.
Bellinger said he dislocated his shoulder while celebrating after hitting the game-winner in the NLCS. I guess his shoulder is feeling just fine after that bomb.