Cody Bellinger Enjoys Standing Ovation From Dodgers Fans, Gets Called For Pitch Clock Violation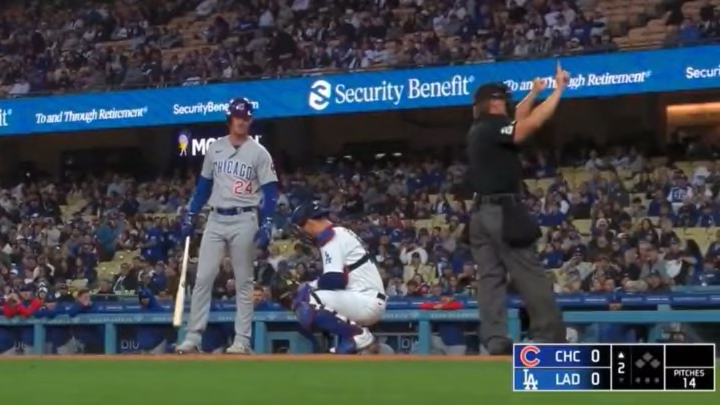 Cody Bellinger /
Cody Bellinger's time with the Los Angeles Dodgers came to an ugly end last year as Bellinger's stats continued its dive off a cliff. But he did spend nearly a decade with the organization and recorded 13 RBI during the Dodgers' World Series run in 2020. Now a member of the Chicago Cubs, Bellinger returned to LA for the first time in a different uniform last night and was given a big standing ovation by the fans in attendance.
Bellinger spent a moment basking in the appreciation before getting hit with a pitch clock violation by the home plate umpire. Which is hilarious and a little depressing. Have a heart, blue!
That's the new version of baseball right there, folks. Two and a half hour games, but at what cost?