CNN's Sanjay Gupta Compares America to a Patient Bleeding Out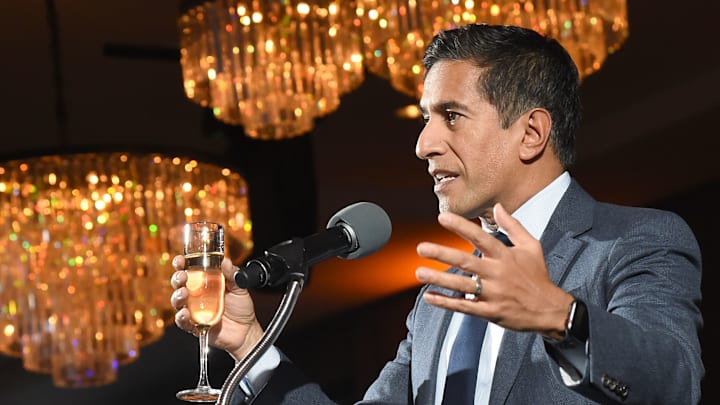 R. Diamond/Getty Images
Sanjay Gupta, CNN's chief medical correspondent, is sounding downright despondent about the United States' efforts battling the coronavirus. Though he's been a sober voice in the months since this thing came to our doorstep, he struck a new tone on Thursday during an appearance on New Day.
"I cannot believe that we are in the predicament that we are in right now," Gupta said. "We're the greatest country on Earth. We should have been able to figure this out early. We should have been able to test. And now we're still having arguments about whether or not we should put these band-aids on the problem, such as masks. Effective band-aids, but still, band-aids on this problem. And we're still not even sure that we want to do that. We've got a patient bleeding out in front of us. We know what to do and we are not doing it."
Record-high positive tests and positivity rates are cropping up all over the country. It feels as though the second wave is already here -- mostly because the first wave never truly went away before crashing back with fury. This is the backdrop against which we're trying to bring sports back.
It's normal to vacillate between optimism and deep existential dread. It's hard not to lean into the latter hearing Gupta sound so defeated.