Latest NFL Leads
Clyde Edwards-Helaire Gets Ridiculous Taunting Penalty for Pointing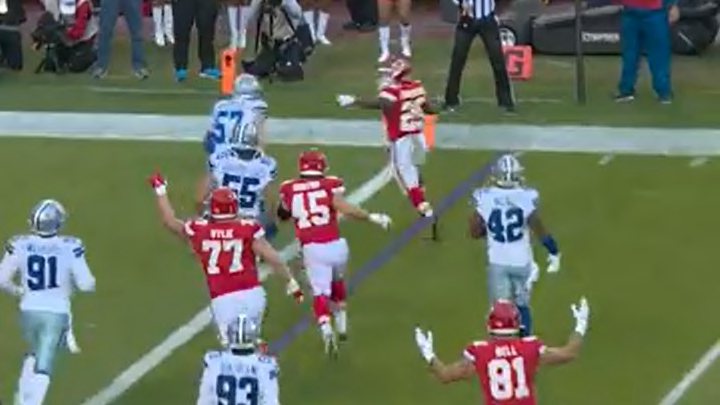 Taunting penalties have been controversial in the NFL this season as they've been a point of emphasis for officials. On Sunday we got yet another example of how those calls have gone too far. Kansas City Chiefs running back Clyde Edwards-Helaire was called for taunting after pointing at a Dallas Cowboys linebacker Luke Gifford as he walked into the end zone.
Here's the play in question:
And here's another angle:
And a still:
Yes, he pointed at the defender. And yes, that's probably taunting under the new rules. The problem isn't the call, it's the rule. How dumb is that? He pointed at a guy. He didn't get in his face, didn't say anything, didn't taunt the crowd, etc. He extended his left index finger and aimed it in the direction of a defender. It was so benign, yet resulted in a 15-yard penalty.
The NFL needs to fix this rule.