De'Aaron Fox Dropped F-Bomb in Postgame Press Conference After Insane Kings-Clippers Game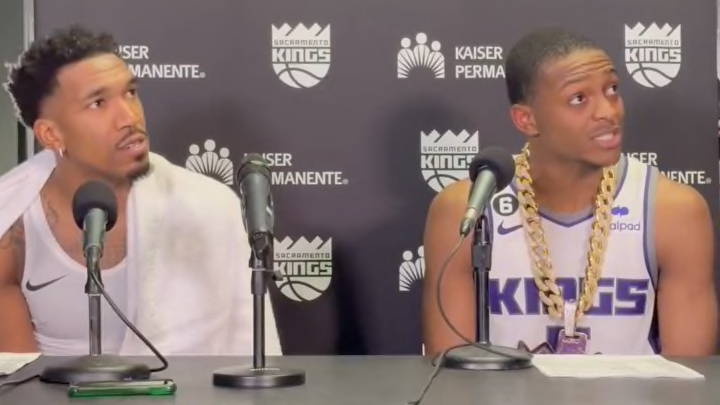 Kings /
The Sacramento Kings and Los Angeles Clippers engaged in one of the best regular-season battles in recent history last night. The Kings emerged victorious by the score of 176-175. That is not a typo. The game went into double-OT and featured just about everything you could possibly hope for on a Friday in February. The only thing missing was a crazy buzzer-beater for the win. Otherwise it was perfection.
Check out the game's full highlights if you want to see shot-making of the highest order. Or defense of the lowest order.
After the game, De'Aaron Fox was so jacked up he dropped a super-casual f-bomb in his press conference.
A tremendous answer that embodies the attitude of these Kings and we cannot get enough. Sacramento is clearly tired of being the laughing stock of the league. KANGZ is dead if they have anything to say about it.