Climate Change Activists Interrupt Ted Cruz Interview on 'The View'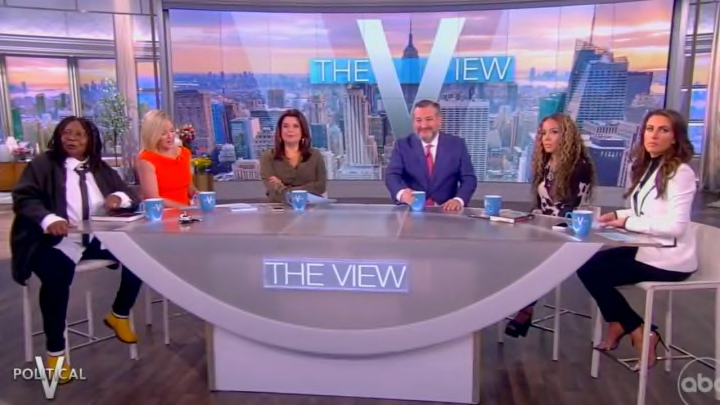 Ted Cruz appeared on The View this morning fresh off his appearance at Yankee Stadium on Sunday. During Cruz's interview, climate change protestors started shouting and chanting in the studio audience. Cruz did a pretty impressive job ignoring them and continuing through the noise. Cruz wasn't going to stop, but he was eventually cut off by the panelists who started to yell back at the protestors. Whoopi Goldberg asked that they let them do their job and said that they had to go.
The protestors did not acquiesce and were heard shouting again as the show headed to break.
Protesters have obviously discovered a more effective way to be seen. As far as things we've noted here, it started with people going onto basketball courts to glue their hands to the floor to protest animal cruelty during the NBA Playoffs. More people have made their way onto NFL fields this season and of course you have the people throwing various foods on famous and expensive works of art. Now they're interrupting live television programs. Who knows what's next?