Wind-Doink in Cleveland on Raiders Field Goal Attempt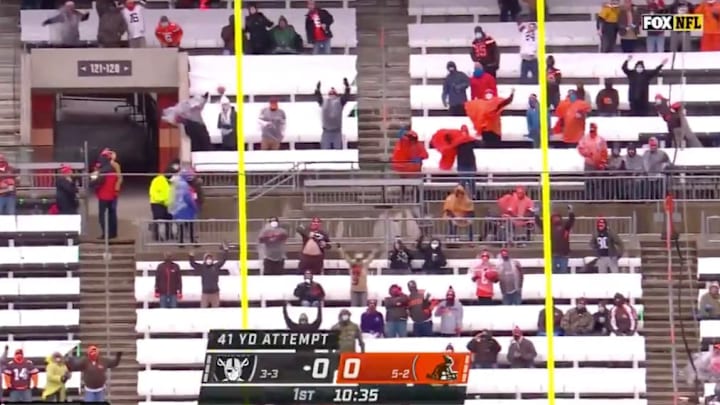 The Raiders and Browns are playing in a wind tunnel. That's not good news for their kickers. Raiders leg guy Daniel Carlson learned that the hard way. His 41-yard attempt was destined to split the uprights until a gust of wind pushed the football around 18.5-yards to his left and clanked off the left upright.
We've had double-doinks before (sorry Bears fans), but have we ever had a wind-doink? This could be a first.
The wind in Cleveland is gusting from 25-40 MPH. It's not a good day for kickers there.