Cleveland's John Johnson Had the Easiest and Weirdest Interception Possible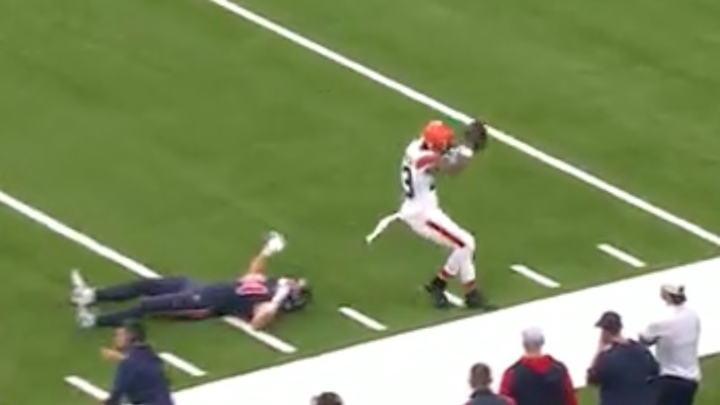 The Cleveland Browns visited the Houston Texans in Week 13. It was Deshaun Watson's return to Houston and no one in Texas seemed to care, but the fans who did show up were treated to one of the weirder interceptions you will ever see. Houston's Kyle Allen went deep down the sideline to Teagan Quitoriano who made a diving catch, but the ball popped up when he hit the ground. That's when John Johnson III stepped in and caught the ball as he walked out of bounds.
The interception was so nonchalant that officials almost called it incomplete, but eventually decided it was an interception. If only they were all so simple.