Cleveland Browns Starting Quarterback Wears Backwards Hat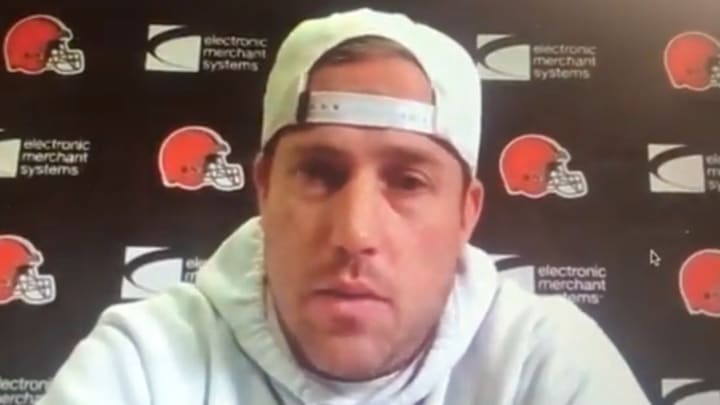 Case Keenum is getting the start for Cleveland in Thursday night's game against the Denver Broncos. He's a perfectly capable NFL quarterback and scholars will long marvel at his shocking 2017 campaign with the Minnesota Vikings. At 33 years-old he could provide some much needed veteran leadership. In order to do that, though, he must overcome the unforced error of wearing a backwards cap to a media zoom.
What is it with that quarterback room?
This should kick up new concerns for Browns fans. The game is less than 36 hours away and Keenum is out there looking like the neighborhood paper boy instead of a CEO.