Cleveland Browns' Nightmare Season Continues With Resignation of Superfan Liz Truss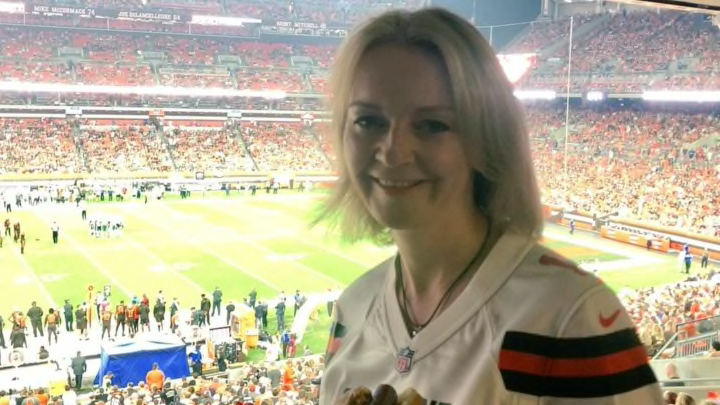 Liz Truss resigned as UK Prime Minister today after just 44 days. She is officially the shortest-serving prime minister in British history with a tenure lasting approximately four Scaramuccis. This is yet another devastating loss for the Cleveland Browns this season.
Truss visited Cleveland in 2018 to meet with Dee Haslem about the possibility of bring an NFL franchise to England. Truss appears to have fallen short of her goal and had to settle for a jersey swap with Haslem while England settled for a the NFL London series which just got their first game between two teams with winning records!
The Browns actually beat the New York Jets when Truss was in attendance, enjoying a good old fashioned American hot dog. Rookie Baker Mayfield replaced an injured Tyrod Taylor and completed 17 of 23 passes for 201 yards. It was the Browns first win since 2016. I'm not sure what the lesson is here, but Truss now has more time for the Browns, who are currently on a three-game losing streak so basically all the dreams that were alive in that owner's box that night are dead.