Clemson's David Collins Ejected After Nasty, Dangerous Foul on Duke's Wendell Moore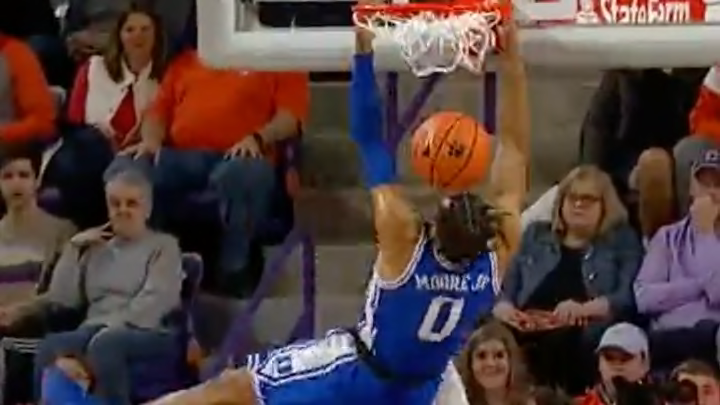 Duke's Wendell Moore had what looked like a breakaway dunk opportunity tonight against Clemson but was caught by a hard-charging David Collins and sent tumbling violently to the floor in a scary moment. Moore was able to stay in the game after shaking off what had to be significant pain, though the incident caused a scene at Littlejohn Coliseum.
Collins was assessed technical fouls and ejected. He and Clemson coach Brad Brownell eventually came to some sort of accord with Mike Krzyzewski and the Blue Devils bench, exchanging handshakes and hugs.
Seems like a bullet was dodged here. Both on the injury front and things-escalating-to-more-nastiness front.