You Can't Unsee Clayton Kershaw Making Out With a Baseball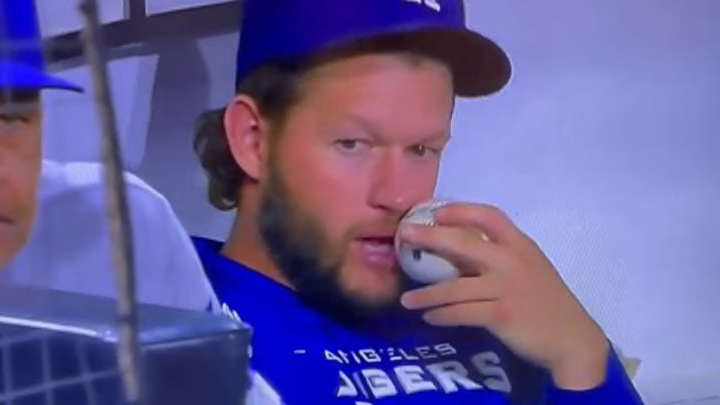 Clayton Kershaw is a future Hall of Famer and one of the best pitchers of his generation, but that doesn't mean he's above being a little weird. Wednesday night as the 34-year-old watched his Los Angeles Dodgers pull out a win over the San Diego Padres, he got a little ... ahem ... intimate with a baseball.
Brace yourselves, this gets a bit awkward.
I mean, he's making out with a baseball in the dugout. That's a little weird. And how does Mrs. Kershaw feel about this? Maybe give the ball a little room to breathe, Clayton.
Kershaw has struggled with injuries again this season but has been really good when he's been healthy. In fact, he's been one of MLB's most effective pitchers when he's actually stepped on the mound. He's currently 10-3 with a 2.42 ERA, a 0.95 WHIP and 124 strikeouts in 115.1 innings pitched.
Look, if he needs to occasionally tongue down a baseball to get to that level of performance, I'm sure the Dodgers are fine with it.