CJ Gardner-Johnson Called For Horrible Unnecessary Roughness Penalty Against Washington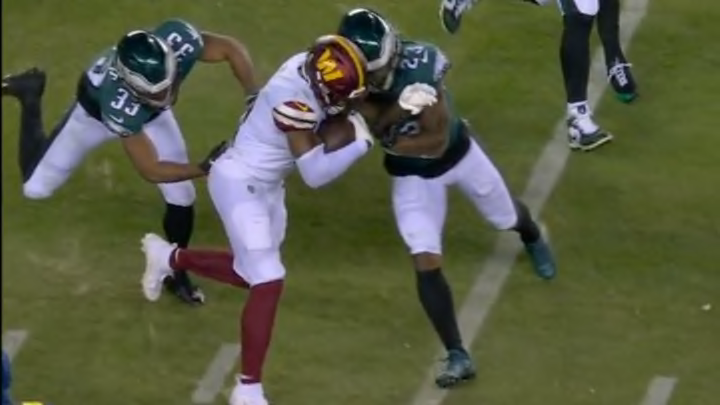 The Philadelphia Eagles and Washington Commanders met in an NFC East showdown on Monday Night Football in Week 10. During the fourth quarter, with the Eagles trailing by two, the Commanders had the ball when Curtis Samuels was pushed out of bounds. CJ Gardner-Johnson hit Samuels right as he reached the sideline and a flag was thrown.
Samuels might have had a toe on the sideline, but everyone on the broadcast - and in the city of Philadelphia - agreed that this was a horrible call. Karma then got involved with Gardner-Johnson intercepting a Taylor Heinicke pass a few minutes later to end the Commanders' drive.
Eagles fans can now recalibrate their booing to focus on the officials.