Christopher Morel Goes Nuts Rounding the Bases After Walk-Off Home Run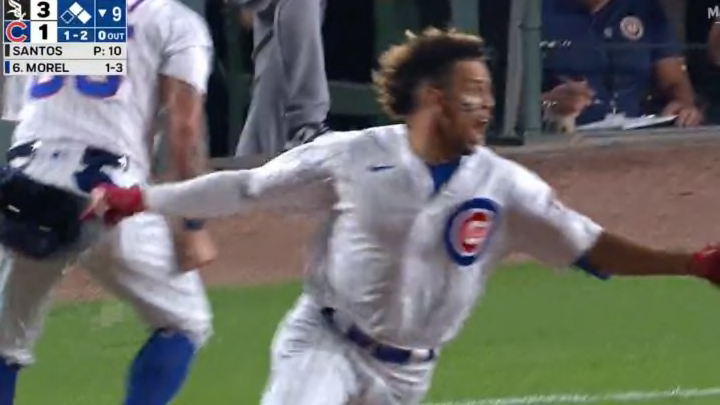 Christopher Morel /
While it's changed a lot in recent years rounding the bases after a home run is still a solemn affair more often than not in adherence to the unwritten rules of the game and acting like you've been there before. Walk-off home runs have always been exempt from those rules. Even so, Chicago Cubs utilityman Christopher Morel put on quite a show after launching a game-winning homer against the crosstown White Sox last night.
With two men on and two strikes, Morel got just enough of a Gregory Santos pitch to send the fans home happy. He celebrated like an absolute madman as he rounded the bases and ripped off his jersey on his way home before leaping into the crowd of teammates that awaited him.
Tremendous stuff. The Cubs didn't have a lot to look forward to coming into the year but their group has shown a lot of resilience. They're now less than three games back for the division lead and would earn the third Wild Card playoff spot if the season ended today. They need every win they can get and clearly Morel knows it because the man left nothing on the field when it came to his play or his celebration.
Just dudes having some fun out there. Love it.