Christian Pulisic's First TikTok Didn't Go as Planned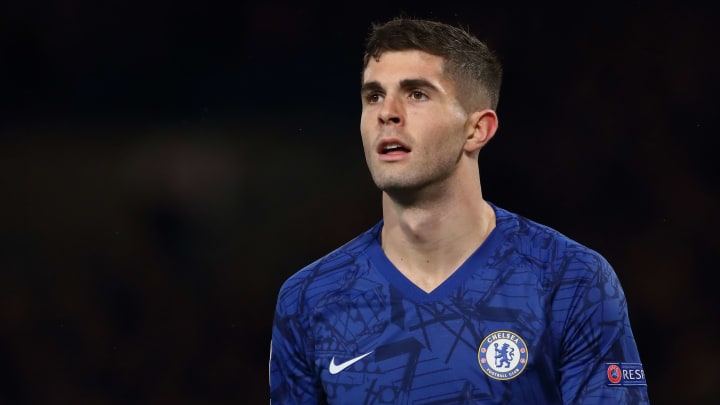 Christian Pulisic suits up for Chelsea in the Champions League / James Williamson - AMA/Getty Images
Christian Pulisic has decided to join TikTok to help pass the time during quarantine. His first foray into that world didn't go as planned.
Check this out:
Oh come on, Christian! I could juggle a ball for a few seconds and fall on my ass. You have to do better, man.
Pulisic and his Chelsea squad were in a solid fourth place on the Premier League table before the season was halted. Pulisic dealt with some injuries but started 12 Premier League matches, made 16 appearances and scored five goals with two assists. He also made three Champions League starts and bagged a goal and an assist. It was a solid start to his Prem career.
Hopefully the 21-year-old American and the rest of his teammates can get back on the field soon. His development is crucial to the future of U.S. Soccer. We'll forgive this little juggling snafu if he develops into the best player in U.S. history.