Chrissy Teigen Stumbles Upon 'The Herd' and Quickly Ends Up On the Show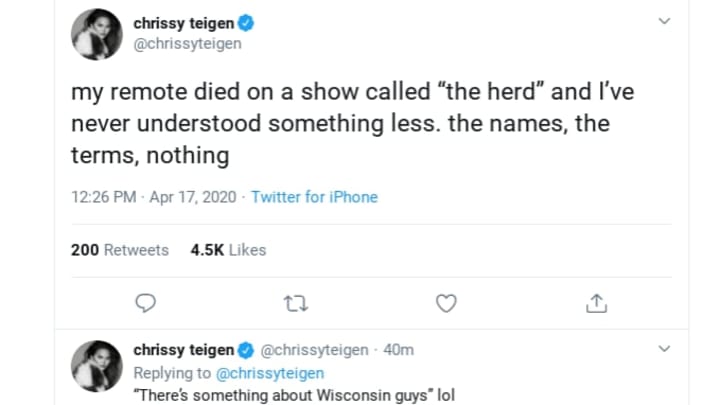 Chrissy Teigen was channel surfing today when her remote control died. The model / television personality / social media influencer / sports fan was stuck on the FS1 broadcast of The Herd with Colin Cowherd. Like many people, Teigen was confused the first time she heard Cowherd.
Twenty-two minutes later she was on the show.
And the most amazing part is that she hadn't changed the channel yet.
She's probably talking about Alex Rodriguez in the above tweet. If you'd like to learn more about her sports fandom, or see the author of his article in a stupid shirt, click here.
Teigen at least stuck with Colin through another commercial break. Who knows what lasting effect this will have on the pop culture landscape. At the very least, she is now a part of the extended Herd Cinematic Universe. At the most, John Legend will be subjected to Colin Cowherd's takes every morning for the rest of a pandemic.